Videonetics signs distribution agreement with Ingram Micro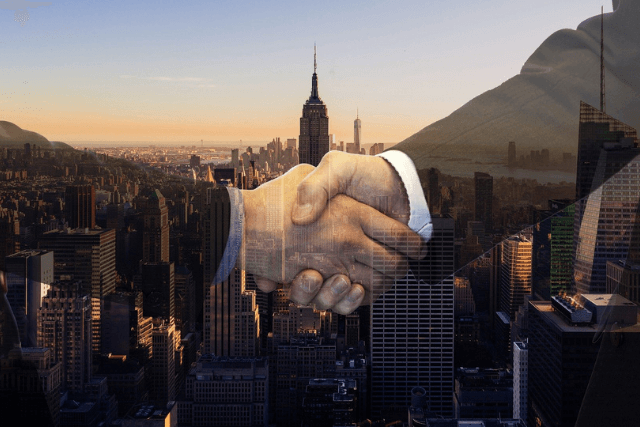 INDIA: 13 December 2021 : Videonetics, world's first AI & DL powered Unified Video Computing Platform (UVCP™) development company, today announced the signing of a distribution agreement with Ingram Micro, the global leader in technology and supply chain services.
Headquartered in United States and representation in 59 countries, Ingram Micro has an established network of 35K+ associates and serving 170K+ customers globally. Ingram Micro will distribute Videonetics AI & DL powered Intelligent VMS, Video Analytics, Intelligent Traffic Management System and MeraFace™ – Facial Recognition System, through their expansive channel partners network across India.
Having a market leadership as #1 VMS provider in India and top 5 in Asia, Videonetics is all set to consolidate and further expand its market share, through this alliance.
On this appointment, Avinash Trivedi, VP – Business Development of Videonetics expressed, "At Videonetics, our partners and system integrators play an instrumental role in working closely with end customers. We are delighted to engage our distribution relationship with Ingram Micro. This strategic collaboration will boost our presence in the market, by developing strong bond with channel partners & resellers and delivering our state-of-the-art unified solutions to them, hence accelerating our growth plans in India.
Commenting on the partnership, Jayant Gundewar - Executive Director and Head of Advanced Solutions business at Ingram Micro India said that "Ingram Micro is pleased to add Videonetics as one of the fastest-growing Indian companies in the security system portfolio. Videonetics is committed to delivering flexible, cost-efficient and reliable AI based video management solutions & analytics to meet the complex needs of surveillance industry. With this strategic and technological integration, we will deliver holistic solutions to our partners for achieving optimal outcomes and to expand market
NOTE TO EDITOR:
About Videonetics:
Videonetics Unified Video Computing Platform (UVCP™) helps you make sense of surveillance, by providing you with an end-to-end solution for a wide range of applications. The platform is powered by our Artificial Intelligence and Deep Learning engine, which is trained on humongous data sets, making our solutions incredibly robust and smart. All our products and solutions are integrated yet modular, ONVIF compliant, OS and hardware agnostic, scalable and interoperable.
Videonetics has been ranked #1 video management software provider in India, and among the top 5 in Asia (IHS/ Informa Tech Research 2019). We remain driven by innovation, and committed to making the world a safer, smarter, happier place.
For more information, please visit www.videonetics.com
About Ingram Micro:
Ingram Micro helps businesses Realize the Promise of Technology™. It delivers a full spectrum of global technology and supply chain services to businesses around the world. Deep expertise in technology solutions, mobility, cloud, and supply chain solutions enable its business partners to operate efficiently and successfully in the markets they serve. Unrivalled agility, deep market insights and the trust and dependability that come from decades of proven relationships set Ingram Micro apart and ahead.
For more information, please visit Ingram Micro India
Subscribe to our newsletter and get latest updates, news in your inbox