Protecting Business, Enhancing Operations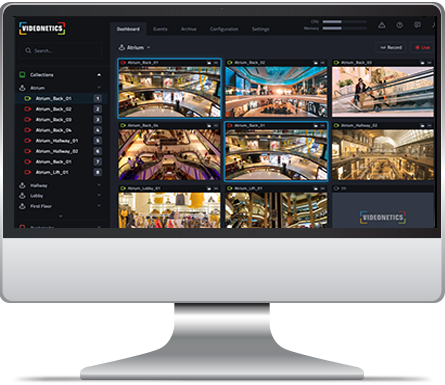 Security of critical video data is essential for any enterprise, which is why robust Video Management System is required for handling massive video data while protecting it against intrusion and managing operations when confronted with unforeseen incidents. Videonetics gives you the power to simplify the complexities of handling vast amounts of video data with its video management system, VMS 3.0, which encompasses multiple video computing services in a unified and homogenous software architecture platform.
Powered by AI, the enterprise-class VMS 3.0 is indigenously designed to tackle everyday challenges with its next-gen, adaptive user interface and military-grade security for any size of deployment across verticals such as commercial security surveillance systems. The video surveillance software harnesses the prowess of AI to expertly handle cybersecurity threats with its multi-pronged security measures so that you can be confident in the security of your valuable credentials and maintain data privacy and integrity while maintaining workplace efficiency. Furthermore, VMS Software VMS 3.0 comes with an exceptional built-in DC-DR framework that protects your video data from any loss or corruption, ensuring data safekeeping and replication for business continuity even in the most extreme circumstances.
Why Choose Videonetics VMS
We at Videonetics strive to empower every existing and prospective customer with our cutting-edge, feature-rich video management solutions. The VMS 3.0 comes with a plethora of features that let you effectively eliminate security risks and take well-informed action, arming you with the technology of tomorrow for handling challenges. With its user-friendly, adaptable, and highly secured interface, VMS 3.0 establishes itself as the most sought-after VMS Software on which customers can rely.

Next-Gen User Interface
Multitasking becomes easy with VMS 3.0 a responsive, adaptive, and user-friendly VMS Software interface that supports user-specific camera layouts and hierarchical camera groups. VMS 3.0 VMS Software supports all standard web browsers and has a dedicated mobile app for iOS and Android platforms.

Military-Grade Security
VMS 3.0's dependable, rugged security framework protects your critical data with multi-factor authentication, data encryption at rest and in motion, export data protection, and vulnerability detection.

Business Continuity
VMS 3.0 is the only VMS Software in the world that offers you 7 types of DC-DR (Data Centre Disaster Recovery) services for data safekeeping and replication for full business continuity.

AI-Powered
VMS 3.0, integrated with the AI Enabled Video Analytics framework, employs a self-continuous learning approach to provide the highest accuracy in its class and function as a decision support system.

Geo Situational Awareness
Transform commercial security surveillance systems with VMS 3.0. Now enterprises or authorities can employ smart map interactions for monitoring diverse environments as VMS 3.0 integrates with online map services such as Google Maps, OpenStreetMap, and others to display live, map-based data.

Smart Storage Management
VMS 3.0 archiving stores high-resolution video data at multiple levels depending on the data's criticality and required ageing, ensuring efficient data management without experiencing any data quality loss.

Collaborative Vigilance
Upgrade your enterprise security management with collaborative video surveillance software that provides a platform to communicate in real-time and exchange information and observations with others via shared camera views, events, and screen layouts. With features such as sending alarms to external systems regarding incidents such as intrusion, you can be assured of the safety of the enterprise's critical infrastructure.

Smart Streaming
With VMS smart streaming, customers get a smooth video viewing experience, ensuring that every crucial detail or information never goes unnoticed. VMS 3.0 supports high-quality direct camera-to-workstation streaming with the least bandwidth, as well as push notifications and event streaming to mobile clients.

Search & Reporting
Users get to experience unprecedented investigation possibilities with VMS 3.0 attribute-based search, snap search, instant replay and dashboard for viewing events, track the system's health status and perform statistical analysis whenever needed.

On the Fly Integrations
Unlock the full potential of video computing with a unified API server that facilitates easy integration with third-party devices and quick access to data without slowing down operations whenever, wherever needed.

All in One Functionality
VMS 3.0, with unlimited scalability and potential, proficiently investigates and manages voluminous data with a powerful, all-in-one solution that adheres to open standards for integrating and aggregating various VMS systems for seamless, unified operations.
Access VMS Anytime, Anywhere with Pro Client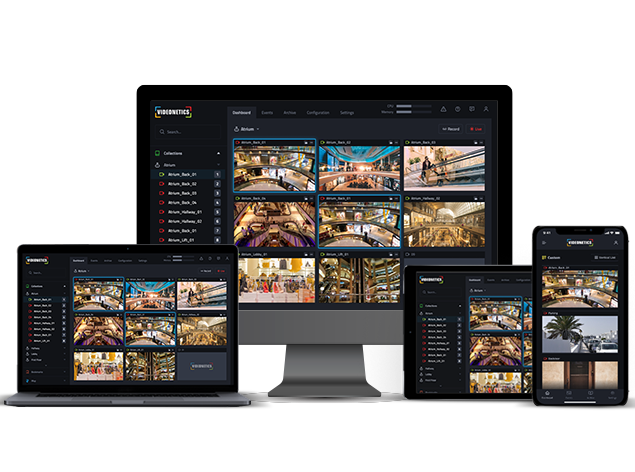 Desktop Client
Manage, operate, investigate and improve business operability with powerful, all-in-one VMS software designed for everyday use.
Web Client
Enterprises can access VMS off-site with our browser-agnostic, user-friendly web client without installing any software on laptops/tablets.
Mobile Client
Access VMS Software solution on the go to respond to alerts and perform numerous tasks with utmost ease and high-grade security with our mobile client.
Multi-Site Aggregation
The increasing complexity of video surveillance across diverse geographic locations poses a challenge as it consumes time and raises operational costs. Enterprises require a cost-effective, dependable, and commercial-grade security surveillance system capable of remotely monitoring video data from multiple sources.
Multi-Site Aggregation's intuitive user interface lets you control video operations from autonomous VMS systems from a central location via a wired or wireless network structure, respond quickly to situations, and address challenges without any complexities.
Multi-Site Aggregation easily integrates into existing enterprise workflows by providing live monitoring, recording, and archiving management of all servers and sites, thereby offering a unified interface for all your management needs.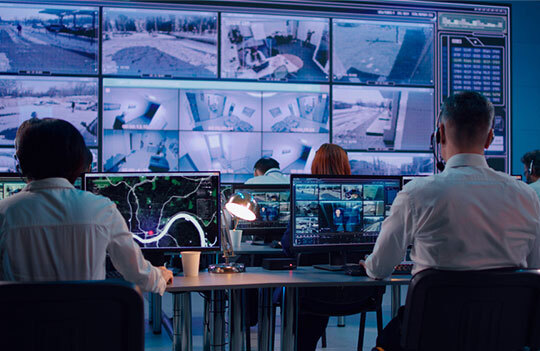 Multi-Site Aggregation Datasheet
Video Gallery
Videonetics VMS 3.0 Global Launch Webinar
Videonetics VMS 3.0: Geo-fence based Situational Awareness
Videonetics VMS 3.0: Unified interface
Customer Speak
We were looking for a solution that could provide security to the entire premises of IIT Delhi, as well as help us administer discipline. The Videonetics IVMS solution was a perfect fit for viewing and managing extensive camera network covered all key strategic locations, enabling protection of students and faculty. Additionally, its user-friendly interface with advanced features made it very easy to monitor the campus 24X7, by empowering our existing security infrastructures.
Mukesh Khandelwal
Institute Engineer of IIT Delhi