Partner with us to Build your own VSaaS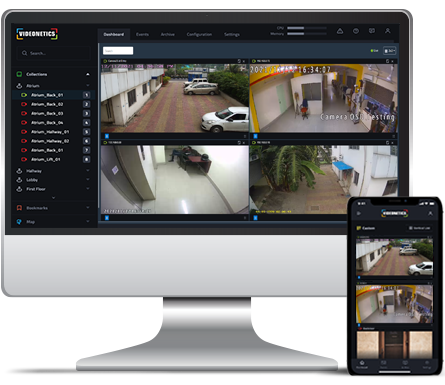 Cloud is fast becoming the preferred platform to host video surveillance applications and storage. It has emerged as the future of most organisations, saving them both time and money. With a reliable cloud service provider, you get empowered with secure and encrypted solutions, backup and disaster recovery support, flexible deployment, and maintenance, making it incredibly convenient to match the emerging needs or requirements for video surveillance solutions.
Videonetics VSaaS is a cloud-based video management system that enables communications service providers, data centre providers, and system integrators to build and sell their own cloud-based video surveillance solutions as a service (VSaaS) that are powered by our AI and DL-powered analytics engine.
Deliver an unmatched experience of Video Surveillance and Analytics as a service on the cloud to your existing or prospective B2B/B2C customers with our VSaaS platform.
What's in it for you as a service provider?
Sell your own branded VSaaS
Recurring business instead of one-time revenue
Secure the Future of your Revenue Stream
Selling Video Surveillance as a Service is fast becoming a top priority for security professionals and providers, as it is an effortless means to earn recurring monthly revenue. With our cloud-ready video surveillance solutions, you grow your business by acquiring customers for life, not merely for a one-off deal.
Create your sustained business model
Connect with us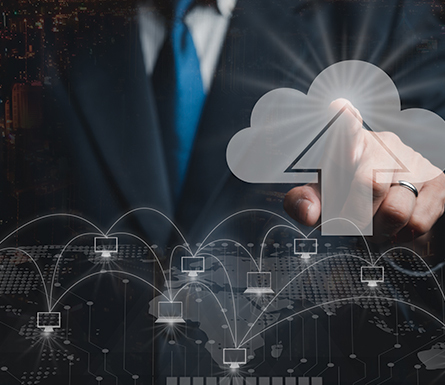 The Perfect Cloud-Based Video Solution for every Enterprise Challenges
Our platform as a service (VSaaS) offers a suite of cloud-based video management applications, deployable as a subscription-based service to the end customer. With VSaaS, you enjoy video management and intelligent surveillance on the cloud at any time and in any location.

Video Management
An enterprise-grade video management system applicable for any deployment size for your video surveillance requirements.

AI-based Video Analytics
Catering to all requirements of diverse verticals and industry segments, VSaaS offers various Artificial Intelligence and Deep Learning-based video analytics use cases for efficient operability.

Traffic Management
Get the one-stop solution for handling traffic management-related use cases such as multilingual License Plate Recognition (LPR), traffic enforcement, counting and classification and traffic ticketing.

Face Recognition
Identify and detect faces with utmost accuracy for online or investigative facial recognition.

Video Forensic Investigations
Investigate an incident from a sea of video information with multiple convenient, fast and accurate tools.
Reap the Benefits of VSaaS for Your Business Operations
Video Gallery
Smart Urban Video Analytics by Videonetics
Videonetics VMS 3.0 Global Launch Webinar
No Safety Helmet Detection by Videonetics
Customer Speak
To go from conventional to a professional and scalable surveillance system was a huge improvement for our client. It has enhanced our client's reputation for providing safe and secure environment to visitors, employees, and members. Commendation to Videonetics for providing their unified video computing platform that empowered security operators by improving their efficiency in monitoring the premise and handling threats swiftly. I deeply appreciate their dedication and untiring efforts for making it a reality,
Gaurav Das
Director, Webdesk Technologies Private Limited
Subscribe to our newsletter and get latest updates, news in your inbox