Smarter Commute, Safer Community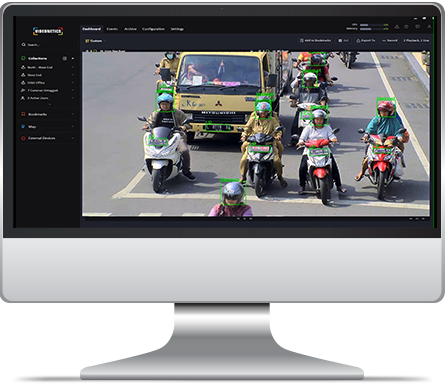 Densely populated cities pose challenges for authorities in managing traffic congestion, identifying violations, protecting people and vehicles from accidents. Videonetics Intelligent Traffic Management System is a game-changing solution that empowers traffic law enforcement authorities and planners with an intelligent solution to overcome traffic-related challenges with utmost precision and efficiency while ensuring public safety.
ITMS becomes your true decision-making support system by pinpointing accurate information from massive datasets and generating quick alerts in real-time that aids you in modernising traffic management, encouraging traffic discipline and strengthening road safety. ITMS seamlessly integrates with police databases and enables real-time processing, making it applicable in diverse applications.
One-Stop Solution for Effective Traffic Management
We, at Videonetics, know that traffic management is not just about identifying the problem area but also giving a concrete solution, which is why we give you the power of an intuitive interface for handling various application areas with our ai traffic management system ITMS suite.

Automatic Number Plate Recognition
The highly customisable ANPR lets you detect the licence plate of any wanted or unpermitted vehicle and conduct effective vehicle search based on timestamp, number plate, colour or vehicle category.

Red Light Violation
Detect red light violations round-the-clock, generate alerts and obtain real-time reports of the incident with the insight of the RLVD system.

Speed Limit Violation
Certified by NABL, the highly customisable Speed Limit Violation detection lets you define speeding parameters and detect vehicle speed with unmatched accuracy.

No Helmet
NHDS keeps a watchful eye on two-wheeler riders and detects in real-time if they are violating laws by not wearing a helmet, detects various types of standard helmet and alert authorities.

Triple Riding
TRDS not only detects two-wheeler tripling in real-time but also captures licence plates and generates alerts with the evidence video and image for immediate action.
Cellphone Usage while Driving
Identify traffic violators who use cellphones while driving in real-time with the solution that intelligently analyses drivers' gestures, captures their licence plate via ANPR and generates alerts with evidence.

No Seat Belt
Detect four-wheelers wearing no seatbelts in live video feeds and seamlessly integrate with other ITMS applications in a unified user interface for better traffic management.

Automatic Traffic Counter and Classifier
ATCC helps you gather real-time traffic data, including vehicle count, classification, traffic Congestion, average traffic speed, the direction of travel, etc with intelligent traffic control system, to understand the situation and take corrective actions.

Integrated e-Challan/e-Ticketing Management Software
Manage e-tickets, penalise traffic violations with ICMS' open architecture that easily integrates with ITMS and other applications for simple and secure functionality.

Smart Dashboard and Data Visualisation Platform
Manage traffic violations data effectively, get real-time statistics, generate reports according to your requirements or track suspicious vehicles with Smart Dashboard and Data Visualisation Platform.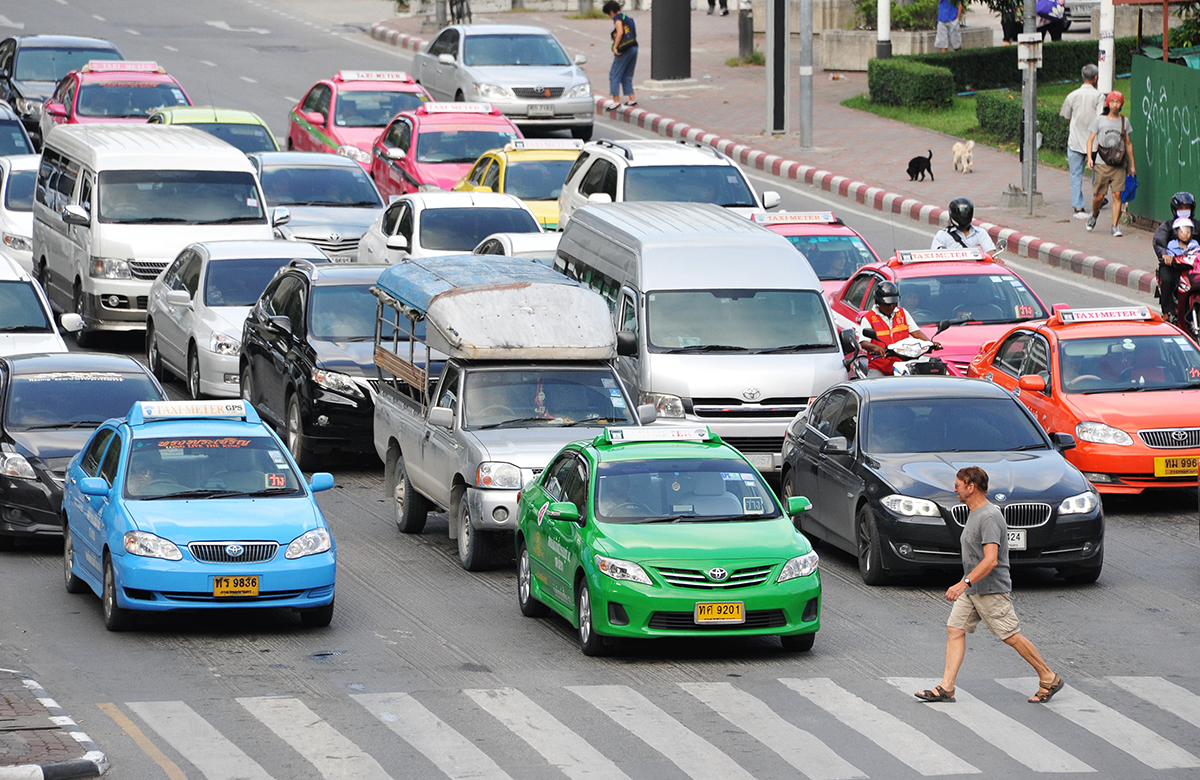 Integrated e-Challan Management System
Traffic law enforcement authorities need an efficient artificial intelligence traffic control system that helps them enforce the road traffic rules while maintaining public order in the city. Integrated Challan/e-Ticket Management System (ICMS) is designed to bolster the administration of generated e-challans/ e-tickets to penalise traffic violators or habitual offenders.
ICMS is an open architecture software that integrates with the ITMS application suite for managing e-challans/e-tickets effectively. ICMS truly serves the objective of improving the ticket management system from the point of issuance to ticket tracking and payment status. It can be seamlessly integrated with a handheld terminal/ PDA for on-the-spot challan generation.
Know More
Vehicle Entry-Exit Monitoring Software
Enterprises should be observant and aware of vehicles that enter their vicinity, be it of an employee or a visitor, registered or blacklisted, to ensure a safe environment. Vehicle Entry-Exit Monitoring software (VEEM) aids enterprises in accurately detecting vehicle number plates and the face of the driver. VEEM software proficiently monitors vehicles entering or exiting gated premises by capturing side images of the driver and providing multiple overview camera feeds.
VEEM's intuitive interface allows operators to use a single console for gate administration, checking vehicle registration, third-party device management and event management. It also allows easy integration with third-party systems like boom barriers, bollards, etc., for smarter vigilance.
VEEM Datasheet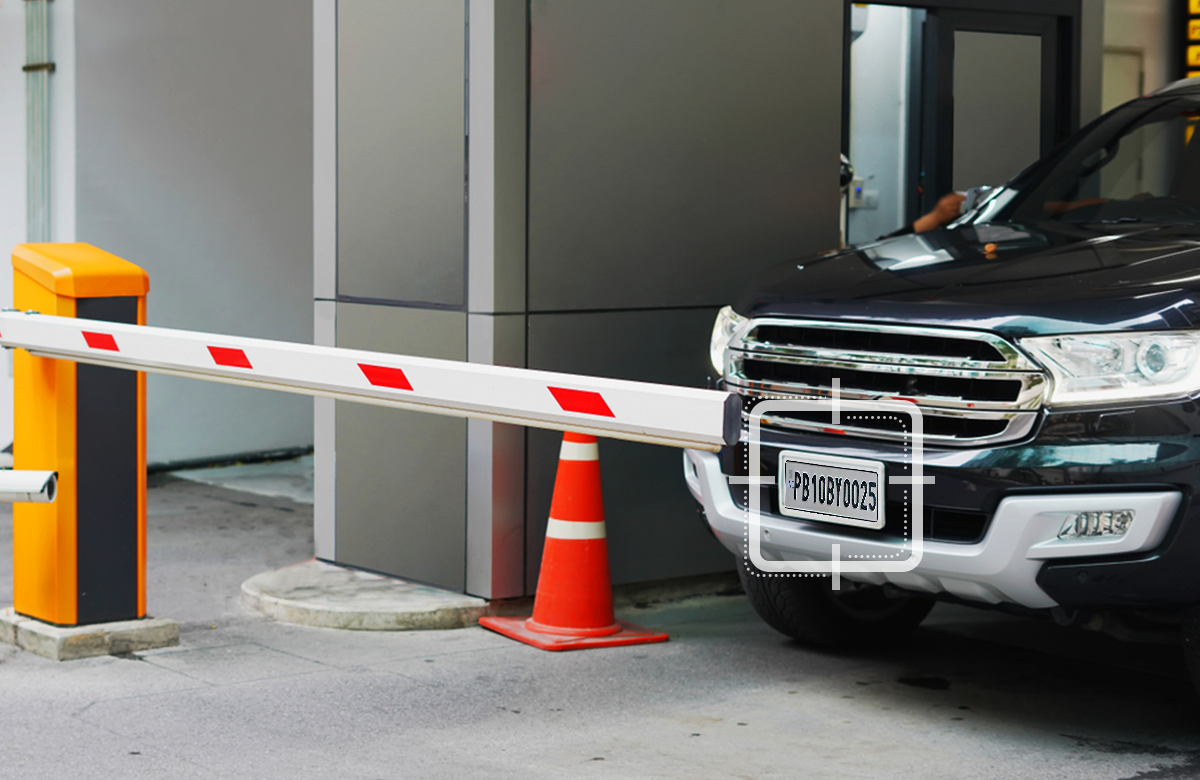 Video Gallery
No Helmet Detection & Triple Riding Detection by Videonetics
AI & DL DeeperLook™ powered No Seat Belt Detection & Detection of Use of Cellphone while Driving
Videonetics Intelligent Traffic Management System in Anna Nagar, Chennai
Customer Speak
We are proud to partner with Videonetics for this project. Its innovative unified video computing platform is proving to be a game-changer for government entities and businesses alike. This comprehensive solution has the power to help them make the most of their visual data, ensure security and governance, as well as build scalability to become future-proof,
MVS. Subba Raju
Chairman of MATRIX Security & Surveillance Pvt. Ltd.