Videonetics to showcase its AI-powered Unified Video Management Platform at Secutech Vietnam 2023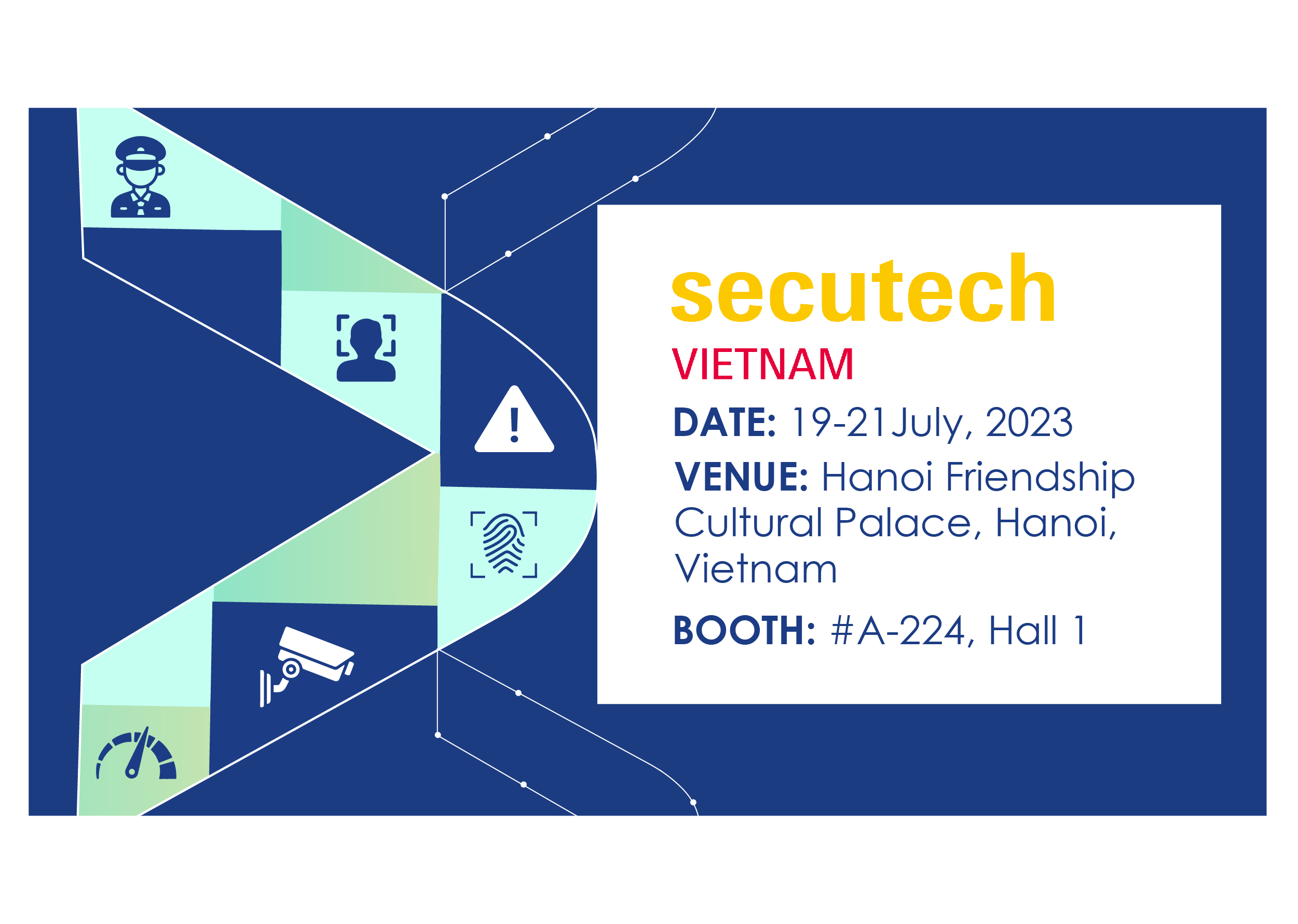 INDIA: 30 June 2023:As one of the region's most influential trade shows for comprehensive security, fire safety, and smart building solutions, Secutech Vietnam provides an unrivalled gateway for domestic and overseas players to gather genuine business leads and find cutting-edge technologies.

Videonetics has expanded its reach in Southeast Asian markets by establishing its regional Headquarters in Singapore, therefore serving its partners and customers in a more efficient way. This year at Secutech Vietnam, Videonetics will be presenting its 'AI-powered Unified Video Management Platform', and visitors will get the opportunity to experience the newest range of solutions specifically developed for the region to address the needs of cities, traffic, airports, industrial, and manufacturing customers. Additionally, their entire portfolio, which encompasses Intelligent VMS & AI-powered Video Analytics, Intelligent Traffic Management, and Facial Recognition applications, will be demonstrated live during the show.
Announcing their participation at Secutech Vietnam, Avinash Trivedi, VP of Business Development, stated, "Videonetics has cemented its leadership position as the #1 VMS provider and one of the top 5 brands in Asia for several years now. With our focused strategy for Southeast Asia, we are excited to be part of Secutech Vietnam yet again and committed to not only delivering state-of-the-art solutions to the region but also meeting the expectations of all our partners, consultants, and customers."
At Videonetics, we have always stayed at the forefront through constant innovation, investing in our people, and building strong relationships with our partners. We have continued to add new dimensions to our products and solutions across smart cities, airports, industrial and enterprise segments. Our participation in Secutech Vietnam reaffirms our commitment to the region by bringing field-proven and state-of-the-art products to address country-specific requirements.", he further added.
The Videonetics team will be available at booth A224 to take visitors through the entire portfolio of cutting-edge video management solutions.
Note to Editors
Videonetics:
Videonetics' Unified Video Computing Platform™ (UVCP), powered by an indigenously developed artificial intelligence and deep learning engine, is a one-stop integrated video management solution that is also modular in nature, encompassing cutting-edge applications such as Intelligent Video Management Software (IVMS), Video Analytics, Traffic Management (ITMS), and Face Recognition Software (FRS). The platform is trained on massive data sets, making the solutions incredibly robust, smart, and versatile for all industries and segments. The solutions and products are cloud-ready, cloud-agnostic, ONVIF-compliant, OS & hardware-agnostic, scalable, and interoperable.
Videonetics has been consistently ranked as the #1 Video Management Software provider in India and among the top 5 in Asia (OMDIA Informa Tech 2021). Driven by innovation, wired to 'Look Deeper' and committed to making the world a safer, smarter, and happier place.

For more information, visit www.videonetics.com.

Subscribe to our newsletter and get latest updates, news in your inbox