Videonetics establishes its Regional HQ in Singapore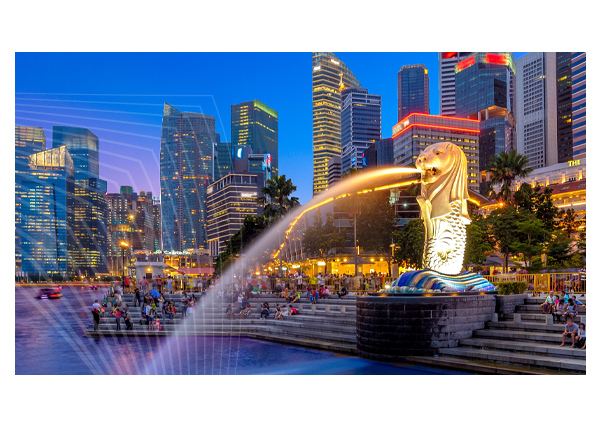 INDIA: 19 Dec 2022: Videonetics is turning a new leaf, in more ways than one. With an ambitious outlook towards expansion of business in Southeast Asia, Videonetics has recently established its regional headquarter in Singapore. This move reinforces the company's commitment to serve their partner community and customers across Southeast Asia.
Videonetics has recently refreshed their brand personality and their new brand identity is the most potent expression of their operating philosophy – 'Look Deeper', and their time-tested values of innovation, integrity and commitment towards their partners, customers, and the security industry. The opening of Singapore office will further strengthen the company's relationships with partners and customers while addressing their local requirements of world class AI & DL powered Video Management solutions. Strong collaboration with dominant regional eco-system manufacturers will open new business opportunities and thereby serve the marketplace with 'end-to-end' innovative solutions.
"We continue to witness strong growth in SEA markets, and we are proud to establish our regional HQ in Singapore. Our regional office is a testament to our commitment to serve the partners & customers quickly and in a more efficient way.", says Avinash Trivedi, VP – Business Development, Videonetics."
He further added, "Videonetics has cemented its leadership position as #1 VMS provider and one of the top 5 brands in Asia for several years now. With our focused strategy for Southeast Asia, we remain committed to our 'Customer-first' approach and deliver beyond the expectations of all our partners and customers."
Further, Mr Louis Lyu has joined Videonetics as the Regional Manager for Southeast Asia and will be based at the Singapore office. With more than 20 years of experience in video surveillance & security industry in the Asia Pacific region, Louis' presence will bolster Videonetics' continued integrity and leadership in the region. He will be playing an instrumental role in creating, maintaining, and growing the market for unified family of Videonetics products, defining and implementing strategies for expanding business and fostering deeper engagement with key constituencies, comprising consultants, system integrators and end users in Southeast Asia.
Subscribe to our newsletter and get latest updates, news in your inbox