Videonetics announces distribution partnership with Inflow Technologies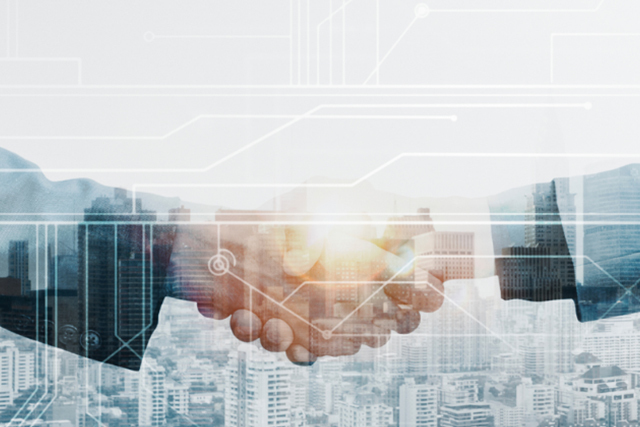 New strategic collaboration to penetrate new markets and accelerate growth in India
INDIA, 30 November 2021 - Videonetics, world's first AI & DL powered Unified Video Computing Platform (UVCP™) development company, today announced that it has signed a distribution agreement with Inflow Technologies, one of the India's largest distribution companies, providing Value-Added-Distribution of Electronic Security products, IT, Cyber Security, Unified Communications and Collaboration to name a few.
Headquartered in Bengaluru, Inflow Technologies has an established network of 2300+ channel partners and 7000+ end customers globally. Inflow will distribute Videonetics AI & DL powered Intelligent VMS Video Analytics, Intelligent Traffic Management System and MeraFace™ – Facial Recognition System, through their expansive channel partners network across India.
Having a market leadership as #1 VMS provider in India and top 5 in Asia, Videonetics is all set to further penetrate in these markets, through this alliance.
On this appointment, Avinash Trivedi, VP – Business Development of Videonetics expressed, "We are pleased to enter in this value-added distribution relationship with Inflow Technologies, whose competence and expertise will further expand our footprints in new verticals and territories. I am assured that Inflow's distribution strategies and extensive partner network, coupled with Videonetics state-of-the-art solutions will cater to growing demand for 'truly' unified solutions in various verticals, hence accelerating our growth plans in India. Furthermore, we will continue strengthening our relationship and bond with the partner community by empowering them with various partner-centric initiatives".
On the sign up, Rajesh Kumar, Vice President – Tech Business Unit, at Inflow Technologies commented, "We are honored to add Videonetics to our existing vast array of Surveillance portfolio. It is like adding a feather in our cap, Videonetics with its AI and DL powered Intelligent Video Management Software, Video Analytics, Intelligent Traffic Management System and MeraFace™ technology is all set to complement our Surveillance Portfolio and we are pleased to be their extended hand in going out to the market. Our enthusiastic team will work with the identified channel partners to bring in the best and equip the partner team."
NOTE TO EDITOR:
About Videonetics:
Videonetics Unified Video Computing Platform (UVCP™) helps you make sense of surveillance, by providing you with an end-to-end solution for a wide range of applications. The platform is powered by our Artificial Intelligence and Deep Learning engine, which is trained on humongous data sets, making our solutions incredibly robust and smart. All our products and solutions are integrated yet modular, ONVIF compliant, OS and hardware agnostic, scalable and interoperable.
Videonetics has been ranked #1 video management software provider in India, and among the top 5 in Asia (IHS/ Informa Tech Research 2019). We remain driven by innovation, and committed to making the world a safer, smarter, happier place.
For more information, please visit www.videonetics.com
About Inflow Technologies:
Inflow Technologies was founded in the year 2005 and is headquartered in Bangalore. A niche player in the IT Distribution Services market in India / South Asia. Inflow Technologies addresses the growing needs of organizations to manage and secure information more effectively and intelligently. The team at Inflow Technologies are well-versed with latest and the most powerful technologies available today for locating, organizing, managing, retrieving, analysing, protecting, and presenting information.
Being a VAD (Value Add Distributor) Inflow caters to Cyber Security, Unified Communications and Collaboration, Networking, Automatic Identification and Data Capture & POS, Infrastructure & Application Software, Storage Management, Electronic Security products & related Services in South Asia.
We have direct relationships with 40+Global Technology vendors, have a strong channel of 2300+ partners, offering one or more solutions to 7000+ end customers. Learn More: www.inflowtechnologies.com
Subscribe to our newsletter and get latest updates, news in your inbox